About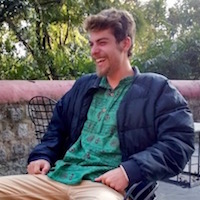 Hi, I graduated from Earlham College in 2018 with a BA in Computer Science, minor in Philosophy, and a few semesters of Studio Ceramics.
I have a passion for programming languages, web development, privacy, and Emacs.
Books
I'm currently reading Philosophy in the Tragic Age of the Greeks, by Friedrich Nietzsche.
Check out what else I've been reading.
Work
I currently work at Diagnotes as a software engineer.